Located on the main floor of the Art Center, the Gallery showcases various exhibits that include the work of local and regional artists. It is the p
erfect location for club or business meetings, showers, lectures, or cultural events and includes access to a kitchen and two bathrooms. 
Tables and chairs are available (capacity 99)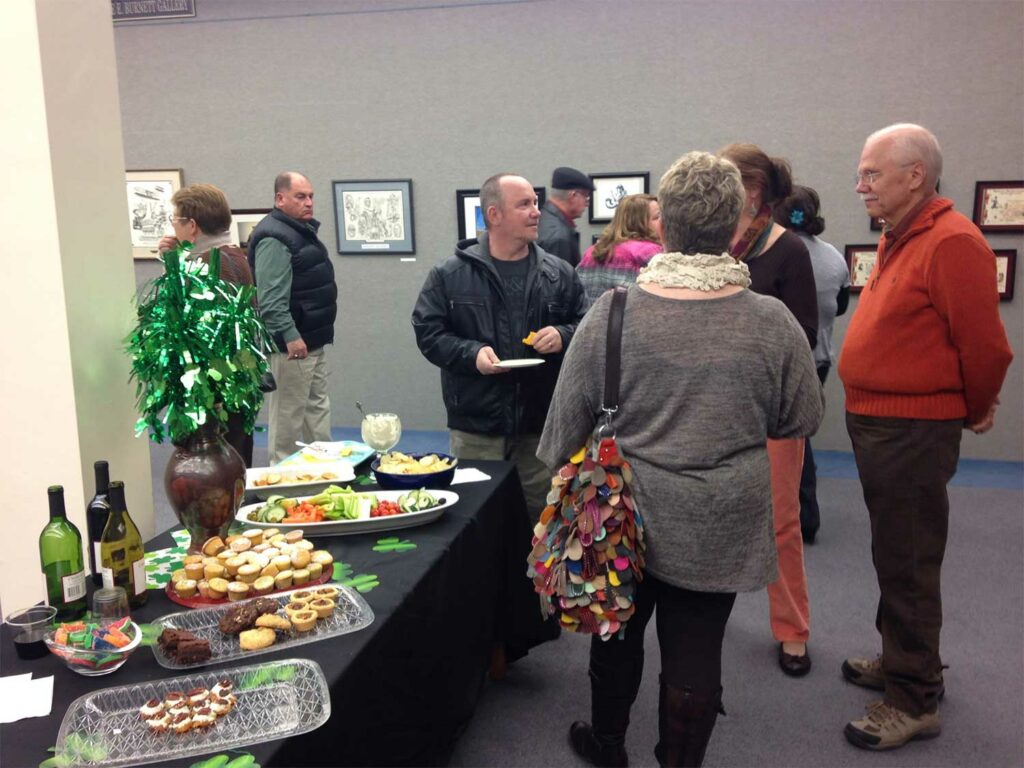 Table and Chair Rental: Banquet tables and chairs available.  There is no charge unless extra tables ($8.00 each table) and extra chairs ($2.00 each chair) are requested.
Gallery: $200.00 + $50.00 damage deposit
Non-Profit groups: $50.00
All prices are subject to change.
Download: Rental Policy, Rental Agreement, Rental Fees