Shaffer Studio in the Annex
The Artistry Annex has classroom space available for public use in the Shaffer Studio.
Tables & chairs are available for a limited number of participants.
The classroom is spacious with good overhead lighting as well as natural light through numerous windows.
Adjacent to the Arts Park and Gardens, Shaffer Studio lends an atmosphere of creativity to students.
Click here to download our rental agreement.
Rental Details
Pricing: Rates are subject to change. Call for details
Gallery: $200.00 + $50.00 damage deposit
Non-Profit groups: $50.00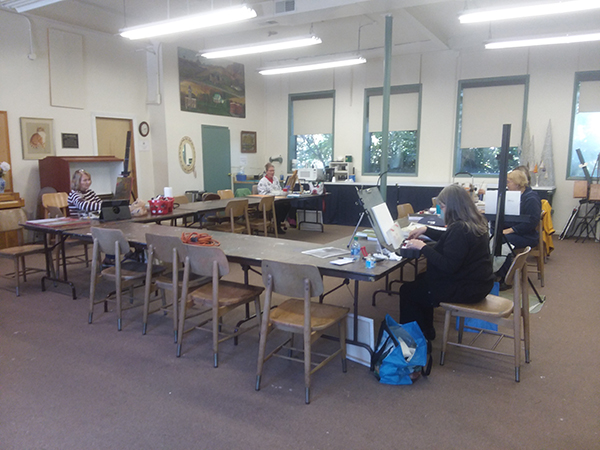 We do not rent extra tables/chairs.
Food and drink is allowed.
There is a fridge and microwave.
Limited to 20 people.