First Annual Holiday Lights Festival - 2022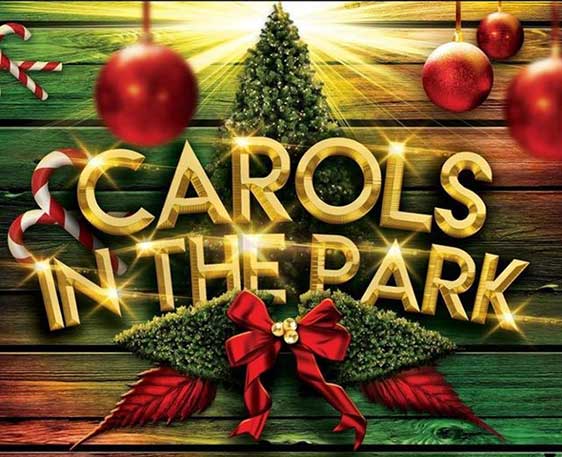 We invite you to join us next Sunday, December 11th, at 6 pm for Carols In The Park during our Holiday Lights display.
We look forward to singing with you!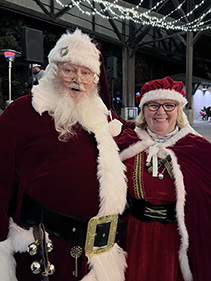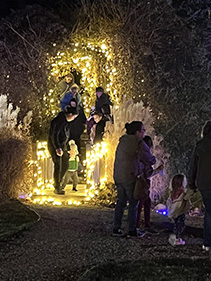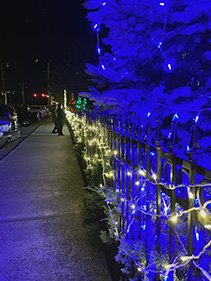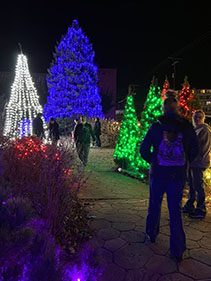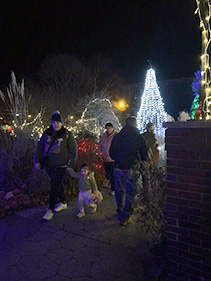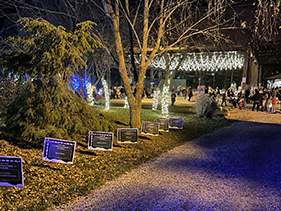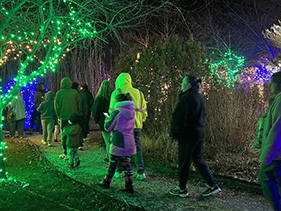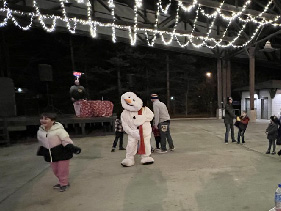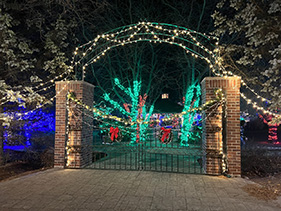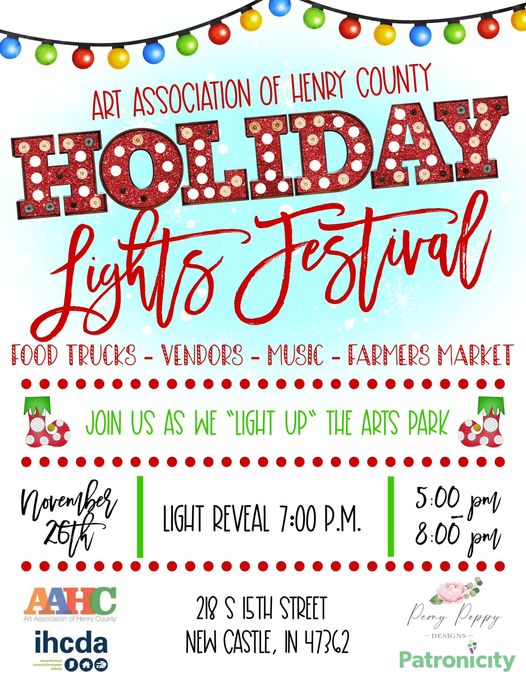 Mark your calendars for an evening of holiday fun.
Saturday, November 26th, from 5 pm to 8 pm
Join us for our First Annual Holiday Lights Festival in The Arts Park Pavilion, featuring merchants, farmer's market, food trucks, holiday music, and a magical light reveal at 7 pm.
Make our Annual Holiday Lights Festival part of your holiday celebrations. Is it a perfect opportunity to create beautiful holiday memories for you, your family, and your friends. 
Contact Vickie or Pebbles (765.529.2634) for more information.
Behind-the-scenes – making light magic
Steve Weidert presented his idea for an Annual Lights Festival to the AAHC Board late 2021. The Board enjoyed, appreciated, and approved his proposal.
The proposal was first to create a scaled-down version of the event in an open area located south of the Art Center. His concept, the teamwork of AAHC members and volunteers, the execution, and the final result were terrific! The second phase of his proposal was to expand the light concept to cover the entire Arts Park Pavilion in the fourth quarter of 2022 – The First Annual Holiday Lights Festival.
Board Member Marsha Petty and Executive Director Vickie Bertram have been great resources in obtaining grants and organizing donation drives. Vickie was the project champion for the Lift Up and Light Up Henry County donation project, which was a great success and because of donors' generosity (money, time to spread the word, assistance in getting the process started, and more), we surpassed our goal. THANK YOU, we purchased all needed lights.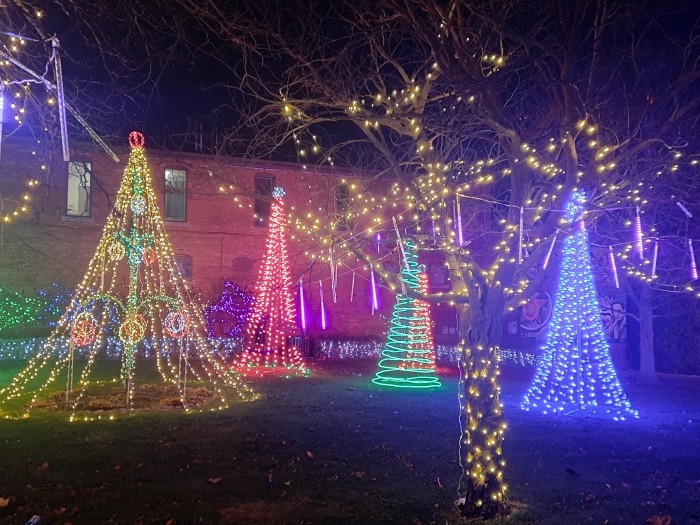 Here is a behind-the-scenes pictorial look at the planning and execution behind this year's First Annual Holiday Lights/2022 December Holiday Village.