Art with a Re-Purpose Contest - 2022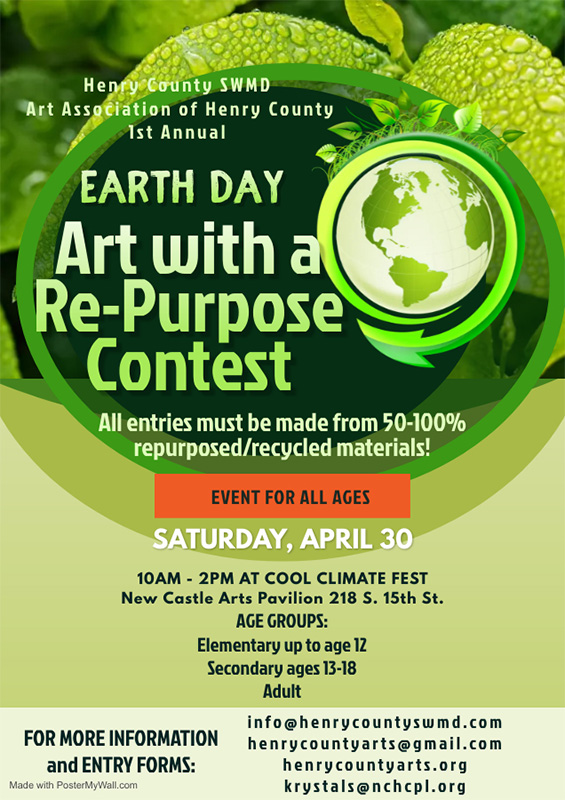 Calling all artists for the 1st Annual Art with a Re-Purpose Contest
This is an event for all ages: Elementary up to age 12   •   Secondary ages 13 – 18   •   Adult
All entries must be made from 50% – 100% re-purposed/recycled materials!
In order to win "BEST IN SHOW," the art must be 100% re-purposed/recycled.
Judging will take place at the Cool Climate Festival on Saturday, April 30th, 10 am to 2 pm at the Arts Park Pavilion.
Click here to download your "Art with a Re-Purpose" entry form today!
Submit your art and entry form at The Art Center, 218 S. 15th St., New Castle, Tuesday – Friday between 9 am and 4 pm until April 29th.
We apologize, but we will not be able to accept any art submissions after 4 pm Friday, April 29th.
For more information contact: