Youth Classes
HOLIDAY POTTERY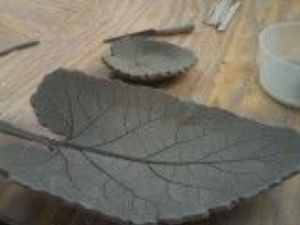 Ages 7 & up create a gorgeous clay slab Leaf Dish
and more clay projects suitable for Christmas gifts
to give or keep! Experience Hand Building, Slab, and
Wheel Throwing.
Nov 15, 29, & Dec 13        5-7pm each evening
$30/$25 AAHC members    Maximum 10 students
SANTAS ELVES ART WORKSHOP
Ages 7 & up enjoy making creative Christmas projects to
give or keep! Great opportunity for parents to do secret
Christmas shopping while the young artists make their
own gifts. Students will paint, make ornaments, and more.
Snacks included.    $25/$20 AAHC members   Max 10
Dec 7,  5-8pm   Art Center Upstairs Paint Studio